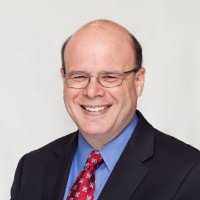 James P Kelleher, MD, MBA, DFAPA is Medical Director, Behavioral Health, Montefiore Nyack Hospital, CEO of Cerebrum Therapeutics, Inc (a neuroscience pharmaceuticals company), and Vice President of Young America Capital, LLC (an investment bank). He has been Chief Medical Officer of Four Winds Hospital Saratoga and an advisor to/consultant for numerous companies, including the Yale University-University of Connecticut Innovative Therapeutics Program, BBI of Weill Cornell-Memorial Sloan Kettering-Rockefeller University, Fruit Street, Eli Lilly, AstraZeneca, and Accel Value Capital. Dr Kelleher completed undergraduate and medical education at New York University and Mount Sinai, residency and fellowship training at Harvard, and business education at Columbia. He holds FINRA 63 and 79 licenses.
Dr Kelleher has previously held clinical, research, and administrative positions at St. Vincent's, Hillside, and McLean Hospitals. He is currently a nominee for the Board of Trustees of the American Psychiatric Association, which he has previously served in other elected offices. He serves as Associate Professor of Clinical Psychiatry at New York Medical College, as Editor-in-Chief of the International Journal of Emergency Mental Health, and on the Editorial Boards of several other journals. He has previously served on the faculties of Harvard Medical School and Albert Einstein College of Medicine, and has been a Guest Lecturer at Columbia Business School.
His pharmacology research has been recognized with awards from the International Congress on Schizophrenia Research and the National Institute of Mental Health. His work has more recently focused on the way healthcare is being shaped by the legislation and developments in science and technology. He takes pride in good patient care. In the world of business, he provides access to funding, builds teams, and serves on boards.
Dr Kelleher has made numerous television appearances. He is a frequent contributor to print media and is an international speaker. His perspective can be found at clewed.com and on twitter @DrJamesKelleher.